15 Channel Remote Control Control
15 Channel Remote Control Control
15 Channel remote control system works as a set. It provides 250 meters communication distance in open area. It can be used for applications such as lighting control, start-stop controls in automation systems, engine control, garage door open-close controls. There is a relay output that you can use as a 15-channel button or on-off on the product receiver, which uses in-panel rail type. It is controlled by a 15-channel control transmitter connected to the product.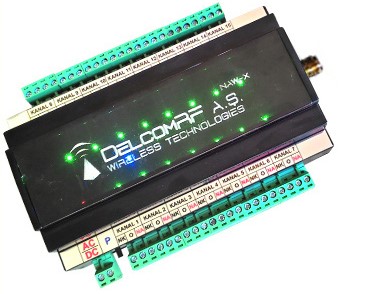 15 Channel Remote Control Control transmitter have 15 button for each channel output can be adjusted separately as a button or switch on receiver. The original hand control works at a very long distance, unlike the duplicate remotes. A signal can be sent very easily from the ground floor to the receiver located on the fifth floor of a 5-storey building. There is a led indicator for each channel to monitor the functionality in the receiver unit. It is possible to delete a lost remote from the receiver unit with a single button. Again, it is possible to add a new remote control to the receiver unit with a single button.
15 Channel Remote Control Control is a set product that you can easily use in lighting remote control controls, device control systems, garden irrigation controls, home automations with its trouble-free use, powerful relay current switching outputs, ease of assembly and use. If you have any ask pls send a email to us pls. Thank you.
***With different antenna types, the communication distance reaches up to 1000 meters. Rubber antenna is supplied as standard. External antenna model is also shown in the picture.