Crane Remote Control
Crane Remote Control is a ViKon branded, plug and play product manufactured by DelcomRF. It is suitable for all kinds of 6 direction, single speed and 6 direction double speed cranes. It is a system used to turn any wired crane or a newly produced crane into a wirelessly controlled crane with Vikon. Offering low price and high quality together, the system also provides high performance.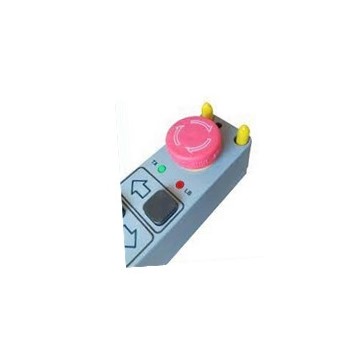 Crane Remote Control Vikon, you can operate the crane in dozens of different frequency bands and continue to use it without being affected by any signals. Vikon wireless crane remote controls are divided into two as single speed and double speed. It addresses 6 different directions. It is produced with the aim of using quality with more affordable prices. Emergency stop can be preferred as 6-way double and single speed.
Crane Remote Control battery low and working leds on the Vikon remote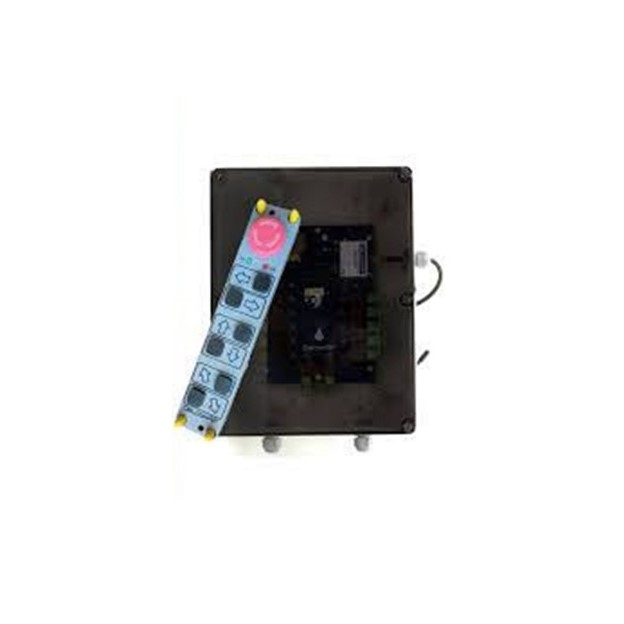 control allow you to manage and control the remote crane control more easily. It works with 2 AA batteries and can serve you up to 6 months with a daily use of 8 hours. ViKon is a plug and play system, anyone can use it easily, it doesn't need a special program. Vikon can work in industrial environments and does not require maintenance, the control box is made of durable PVC up to 100 Kg. It is very easy to install, it provides a great advantage in labor cost
Tags: Winch Remote Control, 6 Direction Winch Control System, Remote Controlled Winch, Cheap Winch Controller, ViKon Wireless Winch Remote Controls