DelcomRF Modbus RTU Input Module DRF800D
DelcomRF Modbus RTU Input Module DRF800D
DelcomRF Modbus RTU Input Module DRF800D The great feature of the DRF800D series is that it can be used as master and slave at the same time. When the master feature of the slave unit is activated "according to the user's request", if there is a status change in the input channels, it can renew its status via the RS485 port and "can also control different slave units connected to the same line or transmit data to the wireless modem on the line".
If there is no change in their status, it repeats the input status within the time specified by the user and sends "power failure, data refresh of other slave devices that have failed" via the RS485 port. Thus, you do not need to use an additional master unit for state change besides the slave unit. DelcomRF Modbus RTU Input Module DRF800D
DelcomRF Modbus RTU Input Module DRF800D has 8 channels of optically isolated digital inputs. It works in Modbus RTU protocol, RS485 line connection can be used up to hundreds of meters. They are industrial type products. They work between -40 and +80 degrees. Why not support this communication with wireless products? Here is another fast plug-and-play and economical solution for you…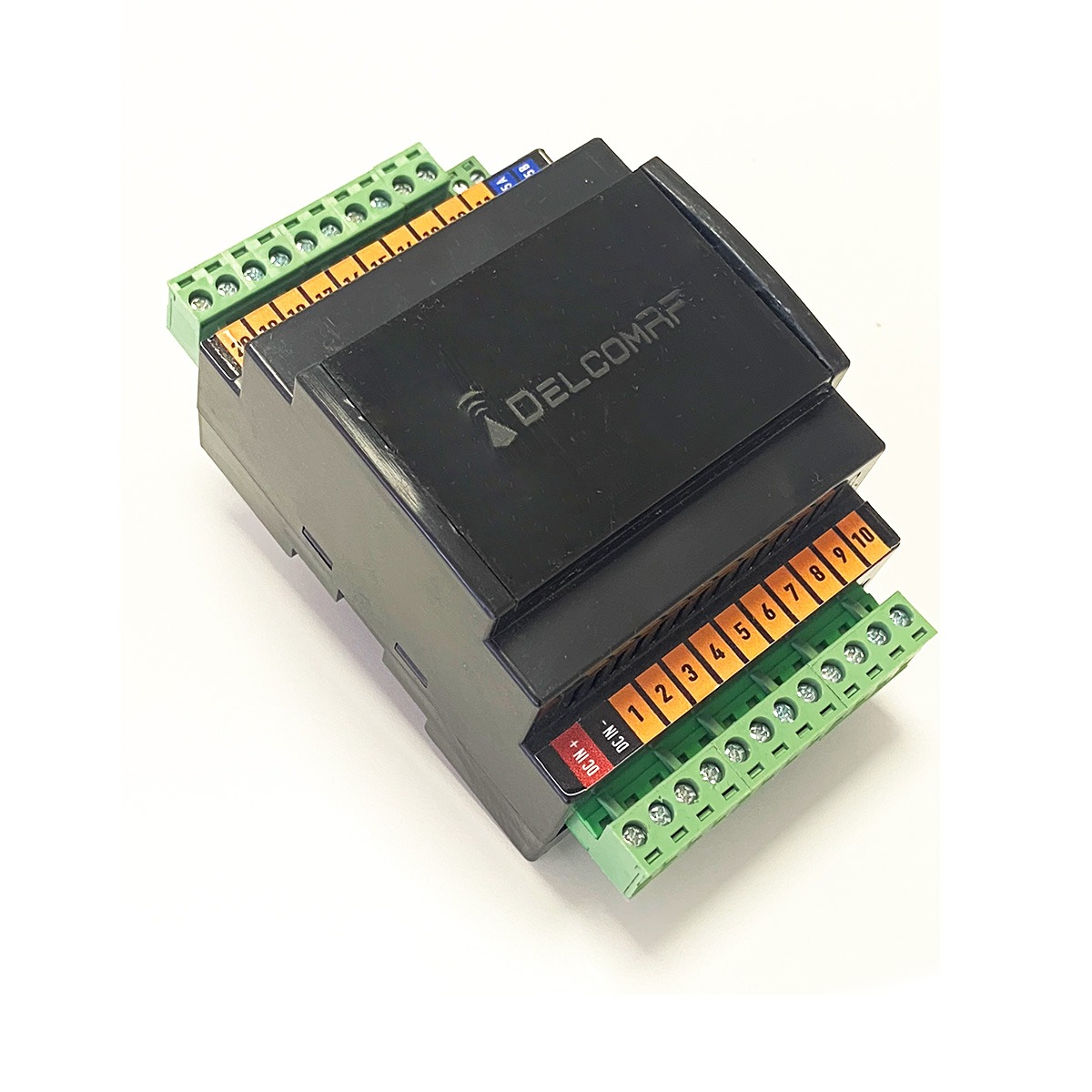 Wireless communication techniques are frequently used in automation systems and RF modems that can establish wireless communication are grouped under two options. Modems broadcasting in licensed and unlicensed bands are divided into two as those that communicate with each other in wide and narrow band frequencies.
For example, models that broadcast 12.5 Khz band with GFSK PSK QAM narrowband communication and broadcast in 125/250/500 Khz broadband spectrum using LoRa protocol.
CLICK for narrow band licensed or unlicensed band transparent modem options!
CLICK for Unlicensed Band Radio Modems broadcasting broadband with LoRa protocol!
CLICK for G4 CAT4 Router with industrial serial port output!
Brief About Modbus:
It is a communication type developed by Modicon company in 1979 for the operation of PLC systems and based on server/client based protocol. It is one of the most widely used secure protocols in the industrial environment. Among the biggest reasons for it to be preferred, easy use, of course, a free protocol is a big factor. With its ease of use and reliable protocol structure, billions of devices communicate with this protocol today.