Digital Weather Stations
Digital Weather Stations it is one of the rare and powerful companies that can produce with its own budget without support or investment. Agricultural Technologies, under the title of "Smart Agricultural Struggle and Monitoring the Denominator of Damages", makes the work of the producers easier by predicting the risks in advance. Forget the old-school weather sensors. Meet the new technology that consumes less energy all in one. Now there is information measured by ultrasonic sensors, not by rotating propellers. Here we go…
Digital Agricultural Sensors and Digital Weather Stations Manufacturers are able to follow the notifications coming to their mobile phones in full time with the suggestions they assign. In this way, the producer can intervene in the products in a timely manner and get full efficiency by monitoring the necessity of spraying and fertilizing, especially when they need to be applied.
We offer economical solutions with our free cloud service for Digital Agricultural Weather Stations Sensors. It does not force you to plan for us, you can set the notification times yourself via the cloud after the data reaches you. In this way, you get the real efficiency from your own hands.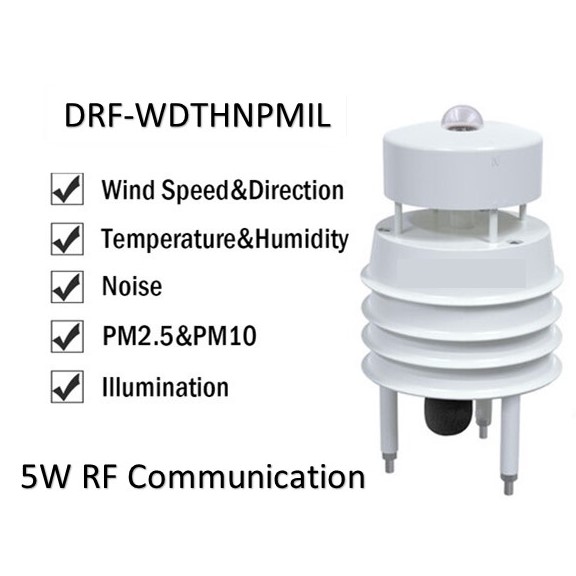 Digital Weather Sensors and Meteorology Stations, air temperature, humidity, barometric pressure, wind speed and direction, precipitation status, UV level, snow thickness, soil moisture and temperature "underground 30cm-60cm-100cm" ground moisture, radiation level, contamination analysis , light quantity measurement, cloud height measurements.
The producer can make a combination by choosing what he needs for the product he produces, and he can use different combinations in different areas of his field. In addition, by transferring data from different areas to the GPTS IOT CLOUD system from a single point, it can have information about all its fields and crops with a single SIM card.
Digital Weather Stations & Wireless Meterological Sensors if you are engaged in agricultural production, you can start using a main station that detects sub-soil temperature, humidity, above-ground temperature and humidity, wind direction and intensity, and light intensity to increase your production regardless of area and size, to be aware of developing situations and for your product safety. With DelcomRF Lora RF wireless sensor technology, you can collect the underground moisture, conductivity and temperature information on the main station and provide IOT application with a single 4G LTE system. Call now for information and sensor selection. Write at 0850-360-8080 or [email protected].
Digital Weather Stations companies that sell products with 2G systems know very well that 2G technology will end next year and the support of GSM companies will end. Therefore, it is necessary to move the systems to 4G. Protect yourself, your product and your economy by being careful about what you buy. Wherever you are in the world, you can collect data and, if necessary, provide your irrigation controls through this system. DelcomRF Inc. It is one of the rare companies that can provide economical and feasible answers to your requests with its years of experience, expert staff and power in hardware.
Digital Weather Stations & Wireless Meterological Sensors Affordable price, Wind Direction, Speed, UV, Humidity and Temperature, Noise, Rainfall