JETGSM Pump-Tank Automation Systems Over MQTT
JETGSM Pump-Tank Automation Systems Over MQTT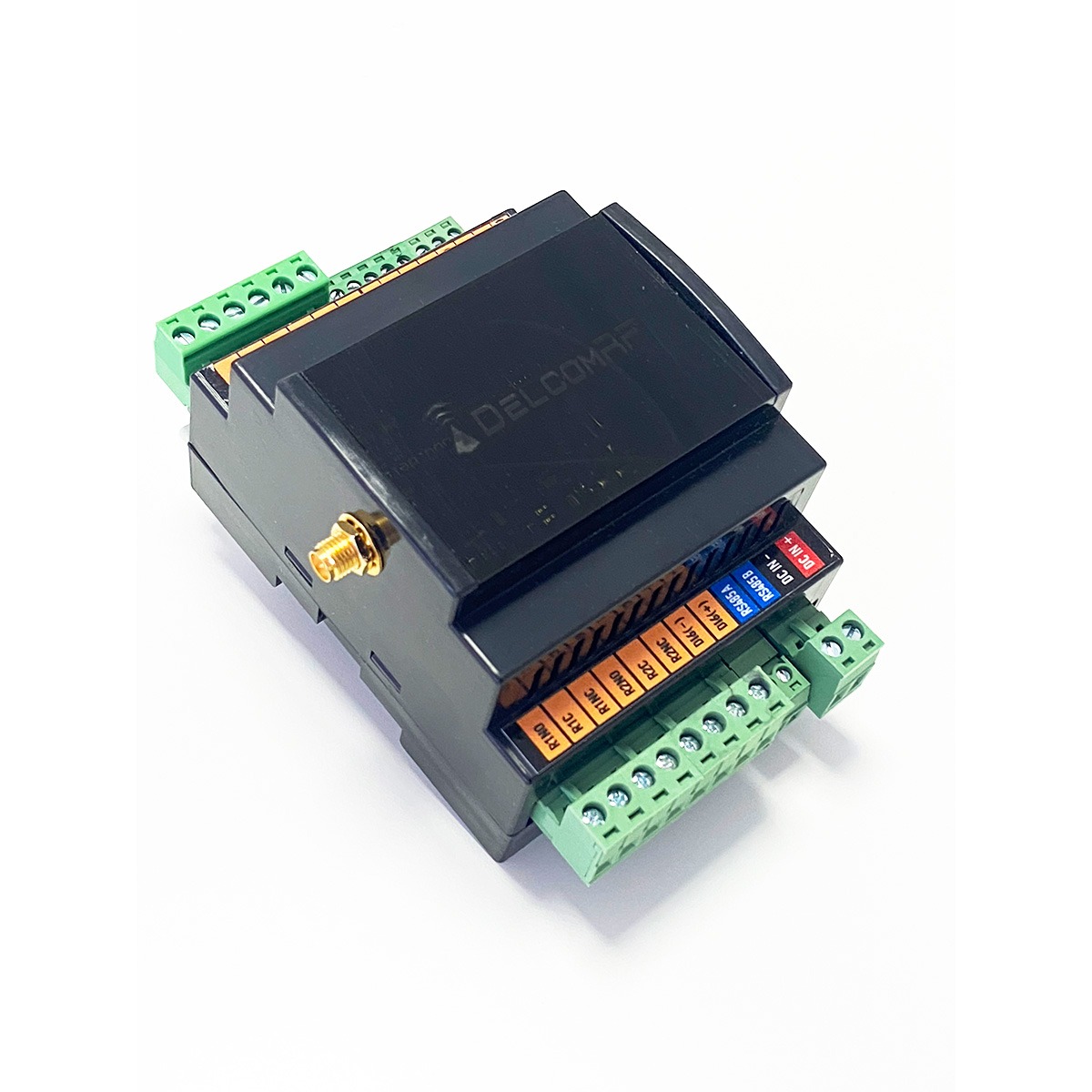 JETGSM Pump-Tank Automation Systems Over MQTT is a SET consisting of 2 products, with 1xUSB, 1xRS485 communication ports, 6 x 3 KV RMS insulated digital inputs, 2 relay outputs, 4 analog inputs, 2 analog outputs, suitable for in-panel rail type and surface mounting. It supports the feature of increasing the number of channels. Just insert a sim card and start using it.
JETGSM Pump-Tank Automation Systems Over MQTT free and device specific; All details can be entered with the program running on the computer and the operating settings, the trigger between each other, a few scenarios such as "do this on the pump when this happens on the tank side and send an sms here, setting for simultaneous use" modes, alarm status assignments, sms records, MQTT settings. It has features that can be changed when necessary.
JETGSM Pump-Tank Automation Systems Over MQTT analog ports of the devices achieve the 12Khz "fastest reading" level, which has a response time suitable for 12-bit resolution and digital inputs for pulse "counter types" reading speed. **Broker service for devices running MQTT is provided free of charge. It transmits pre-recorded messages to pre-registered phone numbers according to the I/O or analog information received on the channel status of JETGSM products capable of MQTT communication. All of this is done with the setting program in your hand.
JETGSM Pump-Tank Automation Systems Over MQTT, GPRS signal levels can be read via SMS, 3db antennas are provided free of charge next to the devices. Also included are power adapters. The products can be preferred with higher gain and RF cable antenna options as seen in the promotional pictures. The product is also suitable for industrial DC operating voltages.
The devices can read the water tank fill rate, values and commands from the mechanical float, liquid level relay and hydrostatic level sensor. Pump motor control can be done automatically with the desired sensor type. Pump motor is suitable for sms control for manual on-off. For more info, pls send e-mail to us [email protected] 
If the hydrostatic level sensor is selected in the configuration of the devices as a tank, the cm information of the tank's full, empty, pump's start and stop levels can be defined via the computer program.
The device, which is set as a tank, can activate and deactivate the pump according to the adjusted level information. In the devices defined as tank, in case of using a hydrostatic level sensor, the parameterized bottom level, parameterized overflow level and tank depth level (in cm) can be sent to the technical/users as SMS.
**MQTT Service is provided free for 2 years.**
GPRS Automation, JetGPRS Pump-Tank Control System, JetGSM Pump Automation, JETGSM MQTT, Water Tank Level Control Automation, JETGSM Pump-Tank Automation Systems Over MQTT