Modbus GPRS Gateway
Modbus GPRS Gateway is a slender product! It does not take up space on the panel or in the usage area and is integrated with a perfect design. It gets stuck everywhere and disappears. It also supports transparent data communication. It has the features of plug and play convenience, mini size, economical, easy installation and fast configuration. With Modbus GPRS Modem, your projects will be much faster, more successful, and easier…
With Modbus GPRS Gateway, it supports standard global 4 bands (850/900/1800/1900 Mhz) GSM/GPRS with CMCC or CUCC SIM card support. It is suitable for data communication between RS485 and GPRS. Serial port speed can go up to 460Kbps. Supports up to 3 channels of TCP/UDP connection Each connection supports 1400 bytes of data cache, and the network channel can be connected to the serial port.
Modbus GPRS Gateway supports multiple working modes, network Transparent transmission mode, HTTP mode, can be set by sending SMS and AT commands. It also supports data packet, registration packet, ICCID, IMEI, IMSI, software version number, GPRS Link status and other combinations. Supports streaming from Modbus TCP to Modbus RTU. The serial port supports software update via network OTA.
Dimensions: 61 X 26 X 17.8 mm. There is a wide supply range between 9~18 VDC. With the GPRS Modem, you can connect to the internet via the RS-485 data line. It is suitable for your IOT applications. You can enable your products to communicate via GPRS, with or without modbus support, you can communicate with GPRS.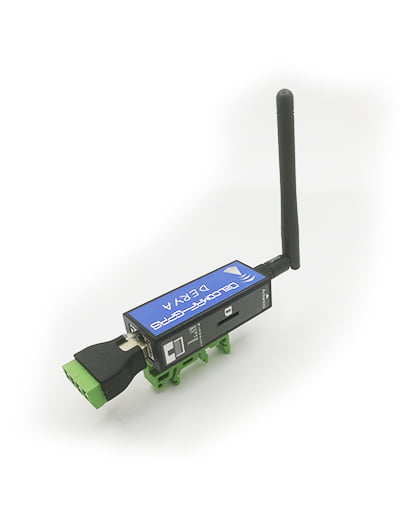 Remote Monitoring and Control,
PLC "Programmable Logic Controller RS485 GPRS Data Transfer",
Asset Manufacturing Asset Tracking,
Security Alarm Systems,
Industrial Sensors and Control Applications,
Health System,
ATM Cash Machines,
Data Collection Equipment,
UPS Systems Tracking,
Communication Systems Data Tracking,
Meter Reading and Meter Systems Tracking,
Portable Data Communications,
Maybe You Need These;

Narrow Band Industrial RF Modem
Industrial 4G LTE 1Lan & 2Wan with Serial Inputs Router
Modbus Gprs Modem, Telemetri Uygulamaları, GPRS Modem, Gprs Router, PLC Gprs Bağlantısı