Narrow Band UHF Data Radio Modem
Narrow Band UHF Data Radio Modem
Narrow Band UHF Data Radio Modem series is designed to be used wherever narrowband RF communication technology is required, either in unlicensed or licensed frequency bands. It works in harmony with every industrial device such as PLC, SCADA, HMI panel, Industrial I/O, Modbus sensors, RTU…
The modems have high RX -125 Dbm. It allows you to establish a seamless wireless network between -40 and +85 degrees by exceeding the industrial operating temperature. It supports starts from [email protected] channel communication.
The series, which we offer with the PWMPlus code, is produced in three different models, 5W/25W/35W. The digital audio transfer support, encrypted voice communication can also be made…
With its double RSSI reading feature, it monitors the signal quality and frequency band interference density on the data. You can use it safely in all your projects with its high performance features. Contact us now [email protected] and we will gladly answer your questions.
Narrow Band UHF Data Radio Modem
Narrow Band UHF Data Radio Modem, series provides wireless communication up to 100 Km "hundred kilometer" distance. PWMPlus series Narrow Band UHF Data Radio Modem, produced using Texas Instrument RF processor, expert brand Mitsubishi RF amplifier and industry-leading micro controllers, operate in the frequency range of 136-174Mhz and 410-470 Mhz. It has air and serial communication speeds that can be adjusted between 300 bps and 115,200 bps with the serial ports on it. Customize to up 200.000 bps
Its multi repeater feature, it provides uninterrupted data communication over other installed node/slave points to mountains, hills, or long distances. With wireless programming, setting changes can be made without being removed. In addition, node units that provide repeater service transmit data at slave points through serial port communications with RF communication perfectly. This feature is only available in PWMPlus radio modem products. Contact us now [email protected] and we will gladly answer your questions.
Narrow Band UHF Data Radio Modem
Encrypted data and voice communications for military, police, public.
Oil and gas production, pipeline monitoring, gas distribution, heat grid monitoring.
Process controls between points within the factory.
Water wells, water and wastewater treatment monitoring systems.
Power planning, distribution automation, load control.
GPS positioning systems with RF data communication.
Earthquake, meteorology, environmental protection and urban lighting controls.
Railway, transportation, irrigation, metallurgy, chemical industry and industrial automation process controls.
Ship (UMV) monitoring and control systems.
You can safely use it in projects such as industrial remote control, telemetry, automatic data collection system and so on. Contact us now [email protected] and we will gladly answer your questions.
Narrow Band UHF Data Radio Modem, PWMPlus Radio Modem Series, Licensed and Unlicensed Narrow Band Data Communications, UHF VHF Modem, Modbus Modem, Profinet Profibus DelcomRF Modem
Narrow Band UHF Data Radio Modem is also managed with its own program running on Windows. It is also programmed through the serial port. It has RS485 and RS232 serial communication ports. It provides service in the channel range of 6.25 Khz / 12.5 Khz / 25 Khz. There is an adjustable communication speed between 300 bps – 115200 bps. Multi-point repeater feature is available on "PWMPLUS products only".
Digital audio transmission feature is available "only in PWMPLUS products". It offers Modbus protocol support. It has a transparent data transfer feature. It operates between 134-176 MHz and 410 – 470 MHz frequency bands. It has an adjustable output power feature.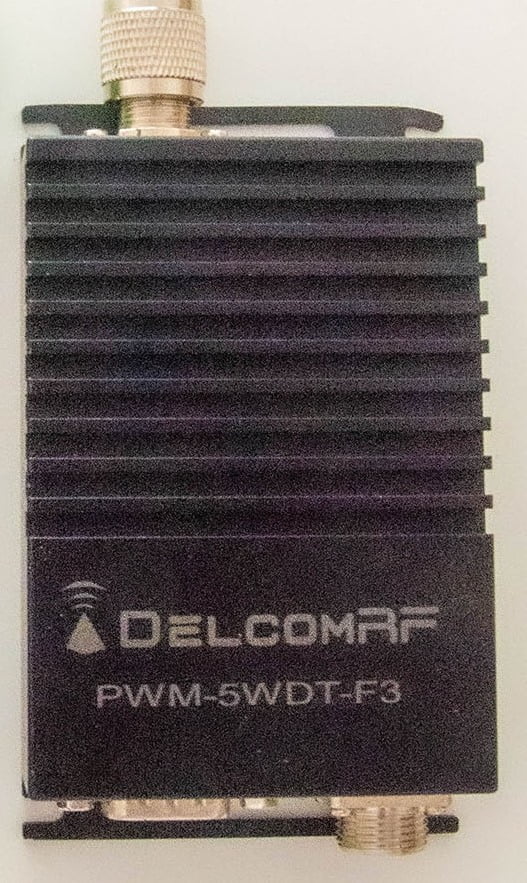 AES offers high data security. Frequency and data quality processing feature "RSSI 2" is available. It operates in unlicensed ISM and licensed frequency bands. There is an aluminum cooled aluminum casting shell box suitable for rail type and surface-mounted use. DelcomRF Inc. It offers you wireless network support in your projects with PWMPlus radio modem series products suitable for all distances and frequency bands. Contact us now +90850-360-8080 We will gladly answer your questions. Narrow Band UHF Data Radio Modem!
CLICK for Industrial Economic 4G LTE Ethernet Serial Gateway.
If you want Industrial TCP/IP Modbus RF Radio Modem CLICK HERE
Licensed and Unlicensed Narrow Band Data Communication, UHF VHF Modem, Modbus Modem, Profinet Profibus DelcomRF Modem, Serial RF Modem, Radio Modem, Military Modem, Police Modem, Wireless Automation, Remote Control, I/O Control, Wireless Data Transfer, Radio Communication , Radio Control, Meteorology Modem, Encrypted data and voice communications, Industrial remote control, telemetry, wireless data acquisition, Scada Modem, Licensed Modem, Telemetry Modem, UHF Data Radio