Submersible Hydrostatic Level Sensor
Submersible Hydrostatic Level Sensor
Submersible Hydrostatic Level Sensor is a ready-to-use and reliable product with its economical price, high resolution level, stainless steel body and 12-bit resolution sensor reading sensitivity adjusted with laser. It has 2 models with a reading distance of 5 meters "6 meters cable" and 10 meters "11 meters cable". For stock status of DelcomRF YUNUS Immersion Type Pressure Sensor, please call 0850-360-8080
Submersible Hydrostatic Level Sensor The model, which gives 4-20mA current output, can be read with all PLC and CPU systems and is supported by DelcomRF Inc. It can be transferred to remote points without using PLC or CPU with analog wireless transmission systems. Reach to us from [email protected] for projects.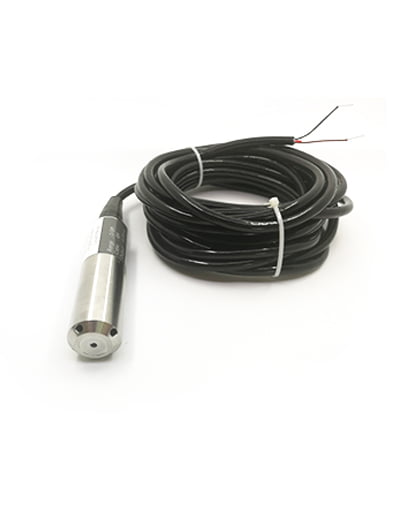 Technicial Specifications:
Model DelcomRF Dolphin
Immersion Type Pressure Sensor.
Cable Length 6 Meters for 0-5 distance reading  / 11 Meters for 0-10 distance reading.
Material 316 Stainless Steel.
Storage Temperature -25C degree – +85C degree.
Supply Voltage DC24V.
Measurement 4-20mA Current.
Measurable Fluids Water/Diesel/Gasoline.
Measuring Distance 0-5 Meters and 0-10 Meters 2 models.
Prop Size 15-17 Cm.
Weight 1 Kg.
submersible level transmitter, hydrostatic level sensor price, hydrostatic level sensor working principle, Float level switch, Pressure sensor, pressure transmitter, Wika level gauge, bd sensors distributors